Are you even real
Concept
The first hit of inspiration came from Orwell's 1984 book, when I realized its timelessness and relevance to this day. I thought about our society's faith in the system that we have built, control of today's world with data and constant supervision, various conspiracy theories in connection with the pandemic, vaccination, misinformation, stretched as far as the end of the world and the arrival of aliens.
Another concept is about our identity in the digital world, where you can be anyone. Are we losing the core of our true identity? A similar idea is addressed in the Black Mirror and Westworld series, the documentary Social Dilemma, and the Matrix trilogy.
Are you human or fabricated? What is real?
And the last, you guessed it, was James Blake.
The majority of fabrics are deadstock fabrics from old factories in the Czech Republic. The knitwear pieces were made in the Czech Republic and the prints were created during my final year at school. The whole collection was manufactured in Slovakia.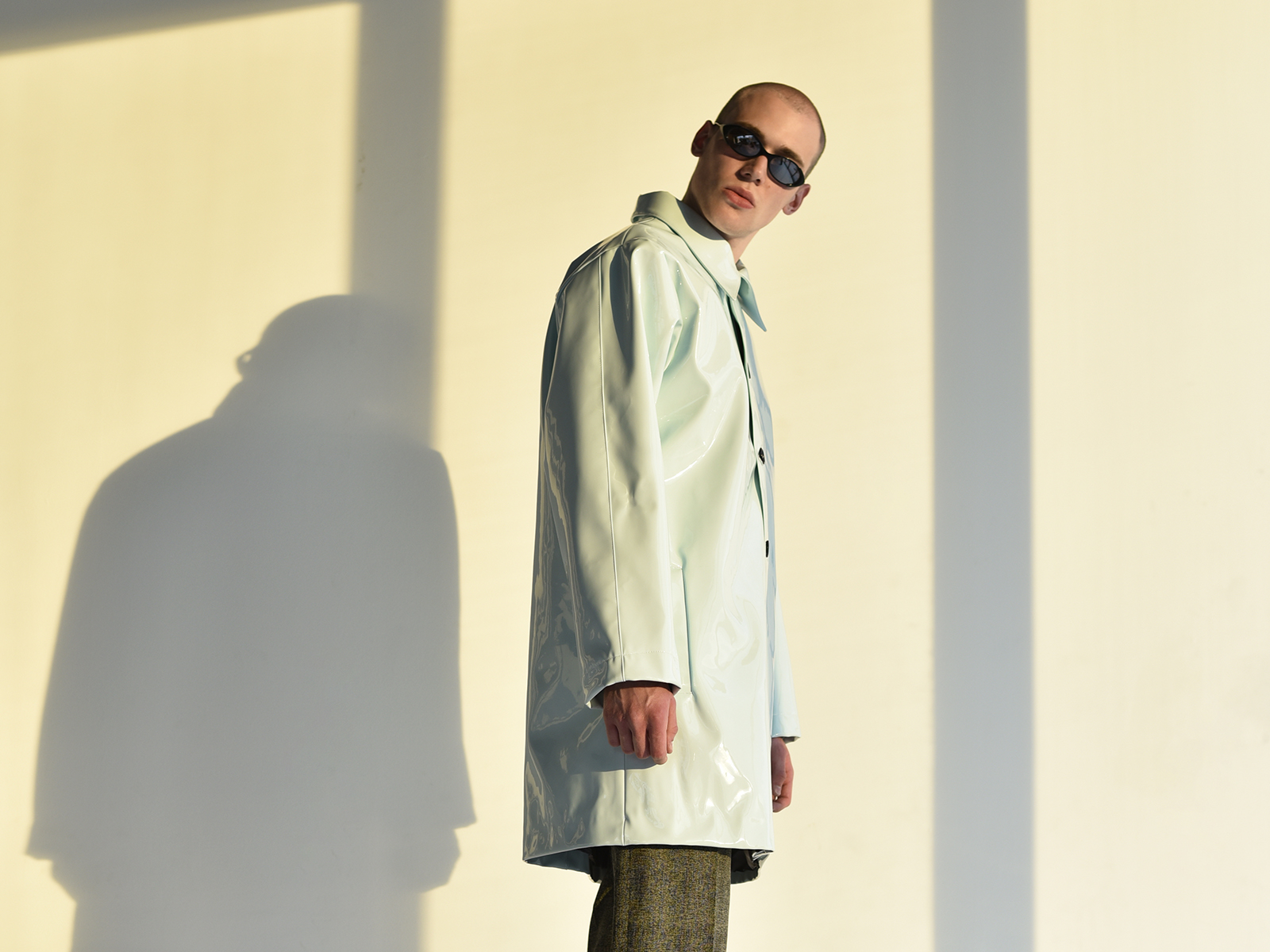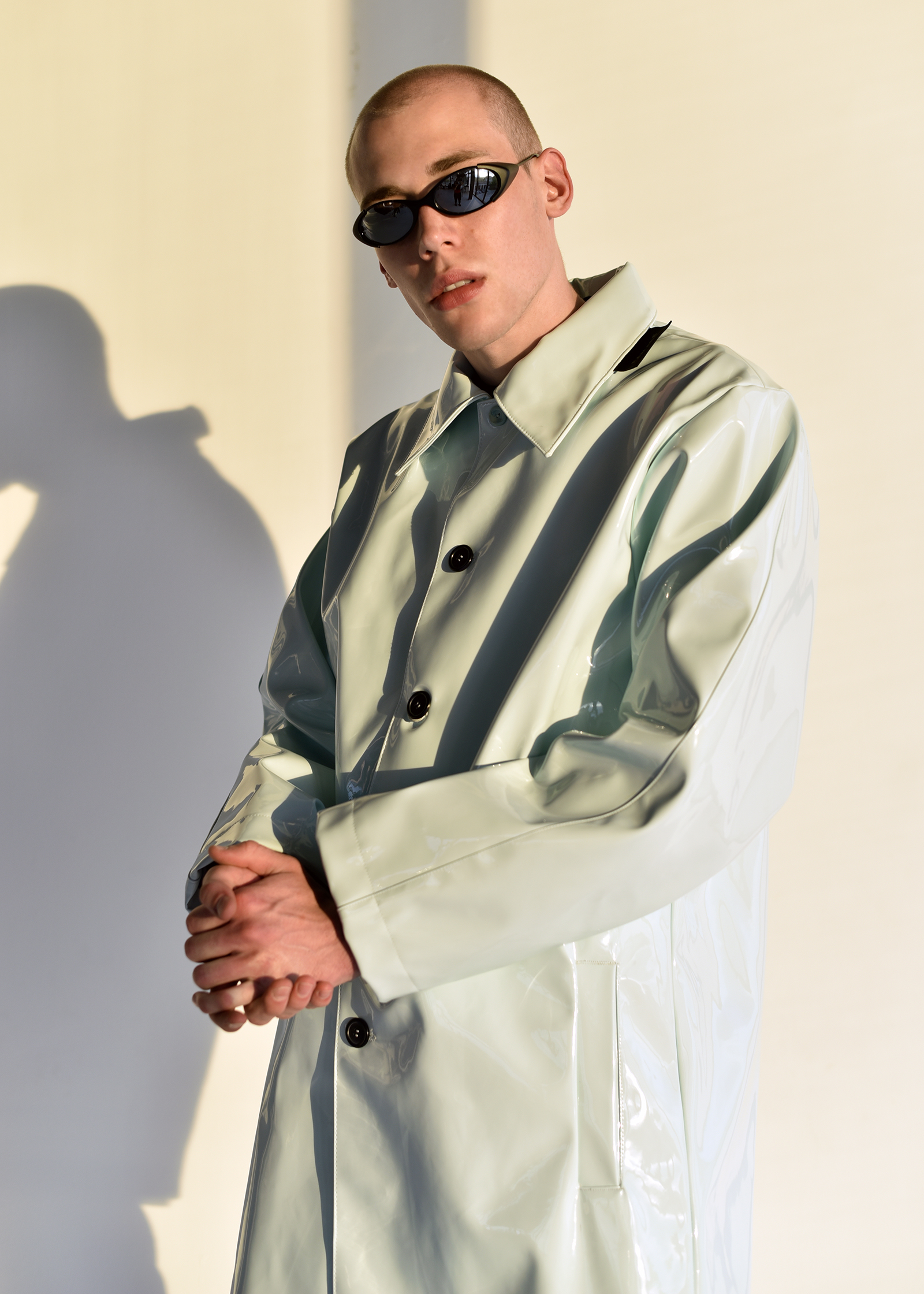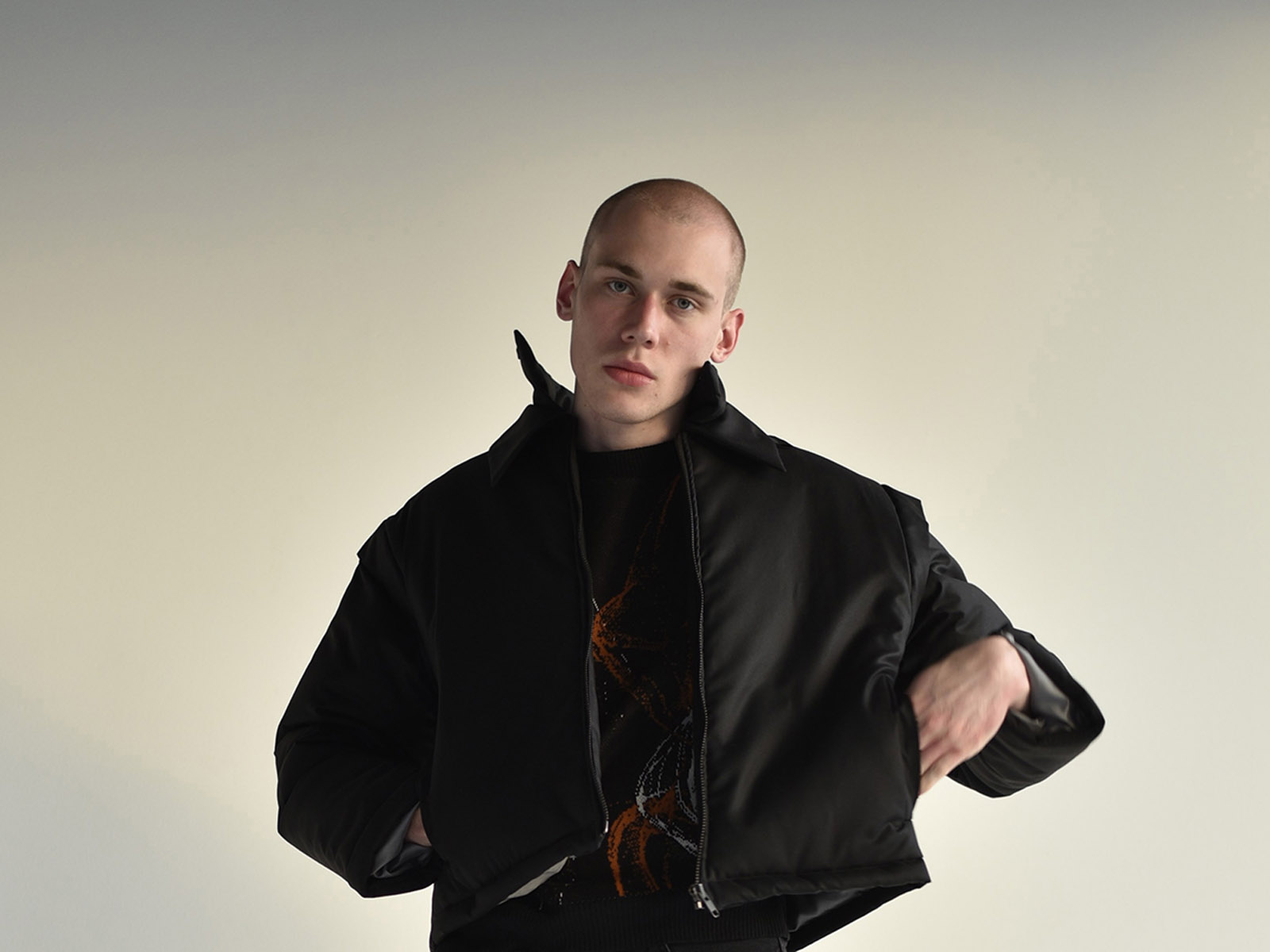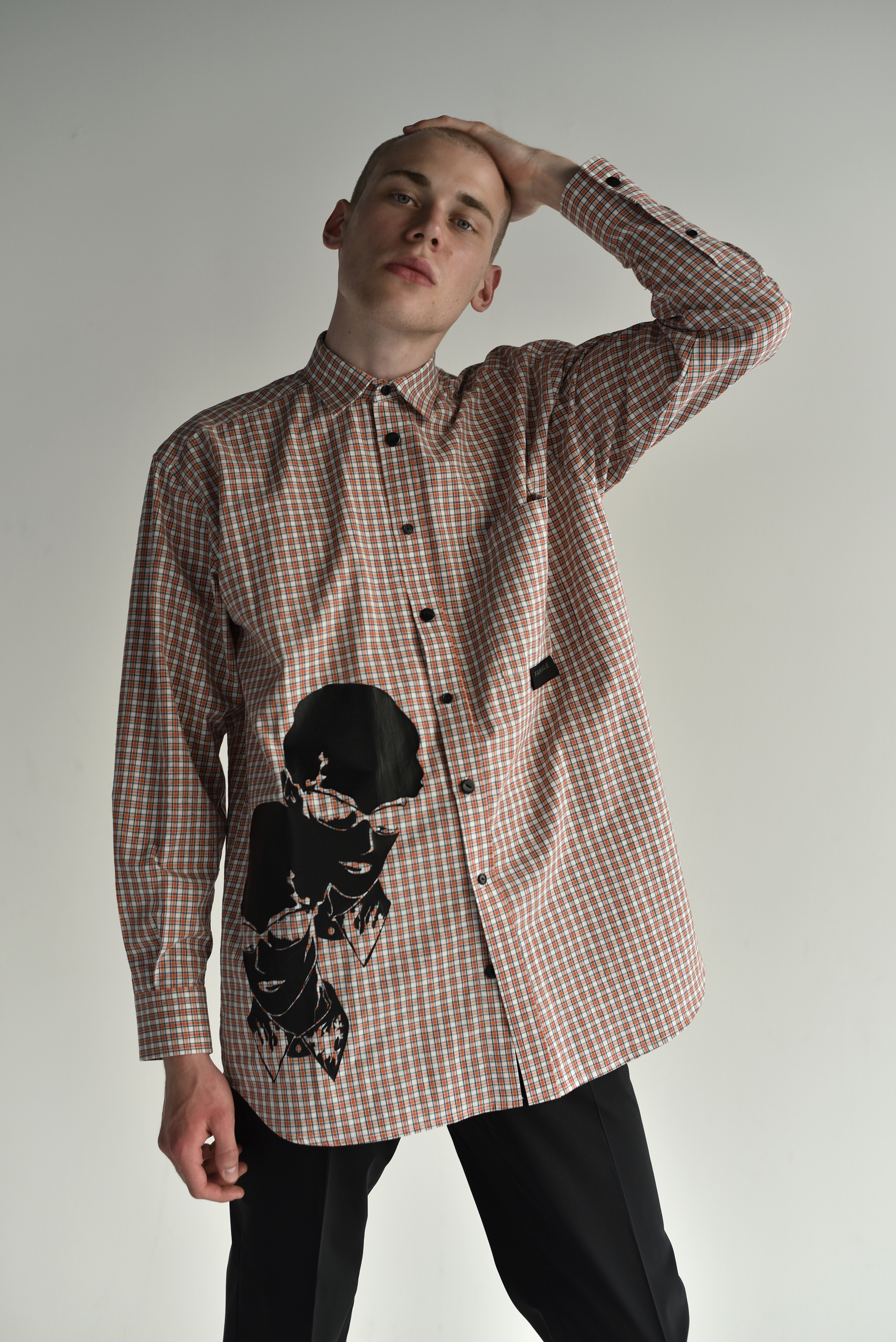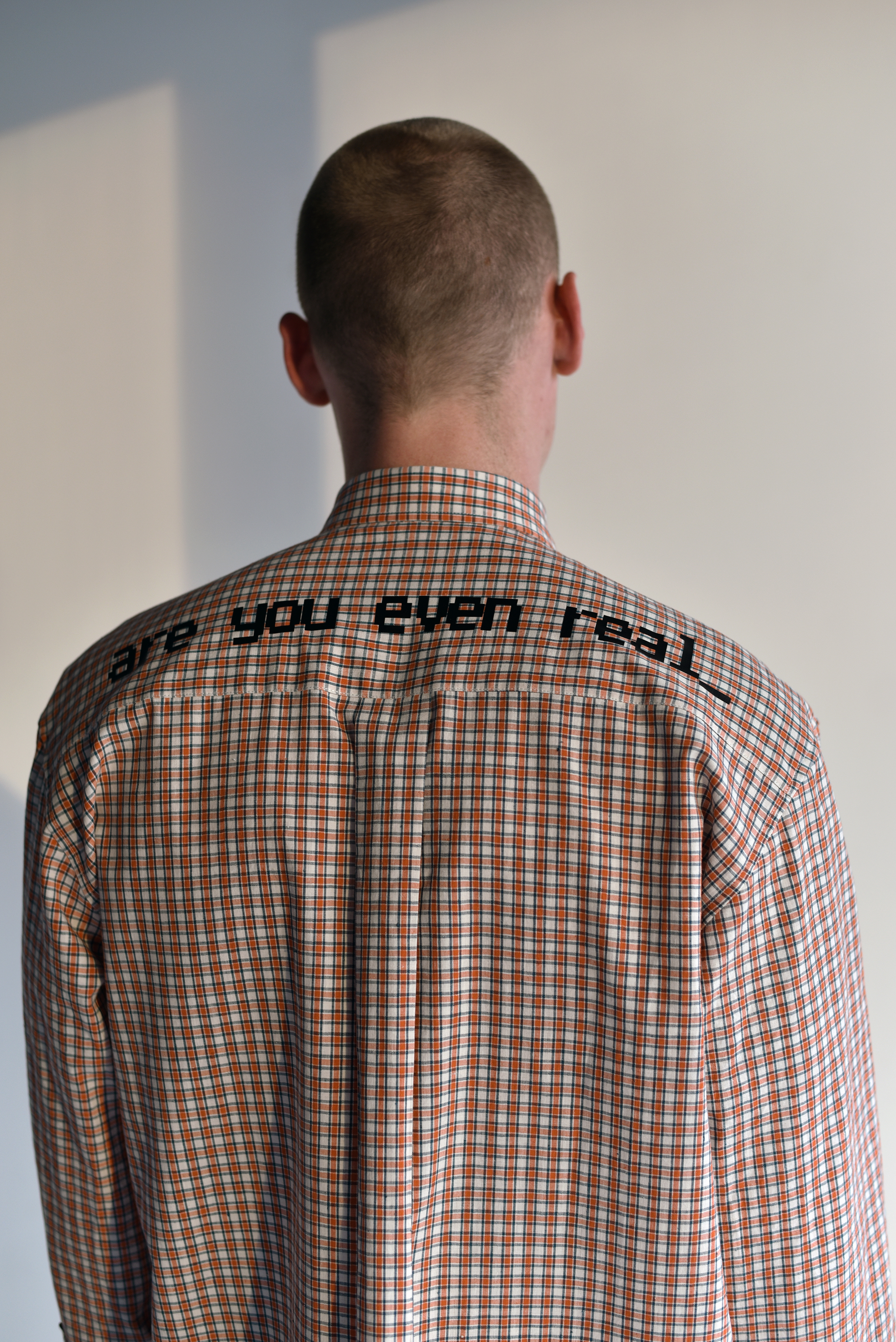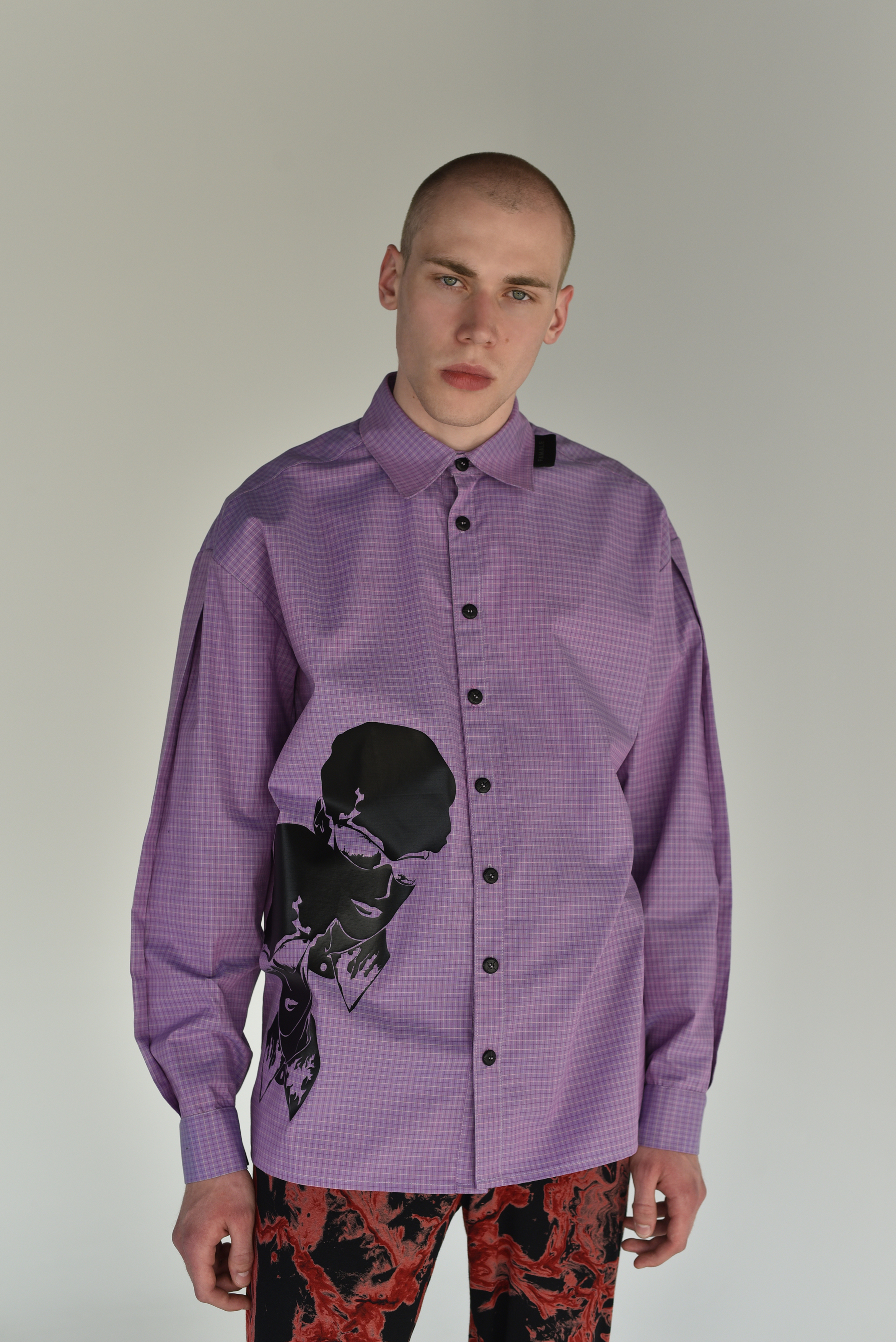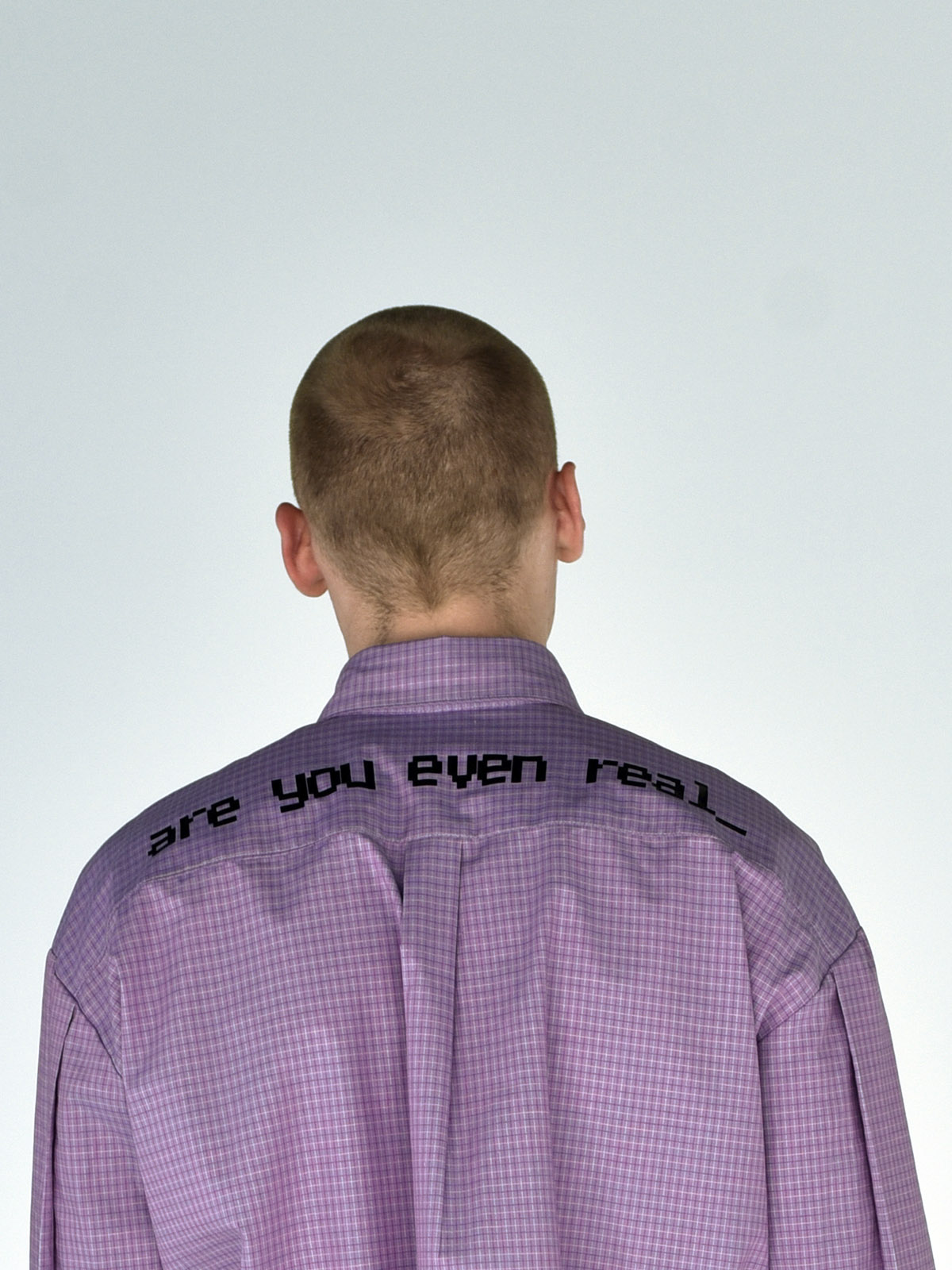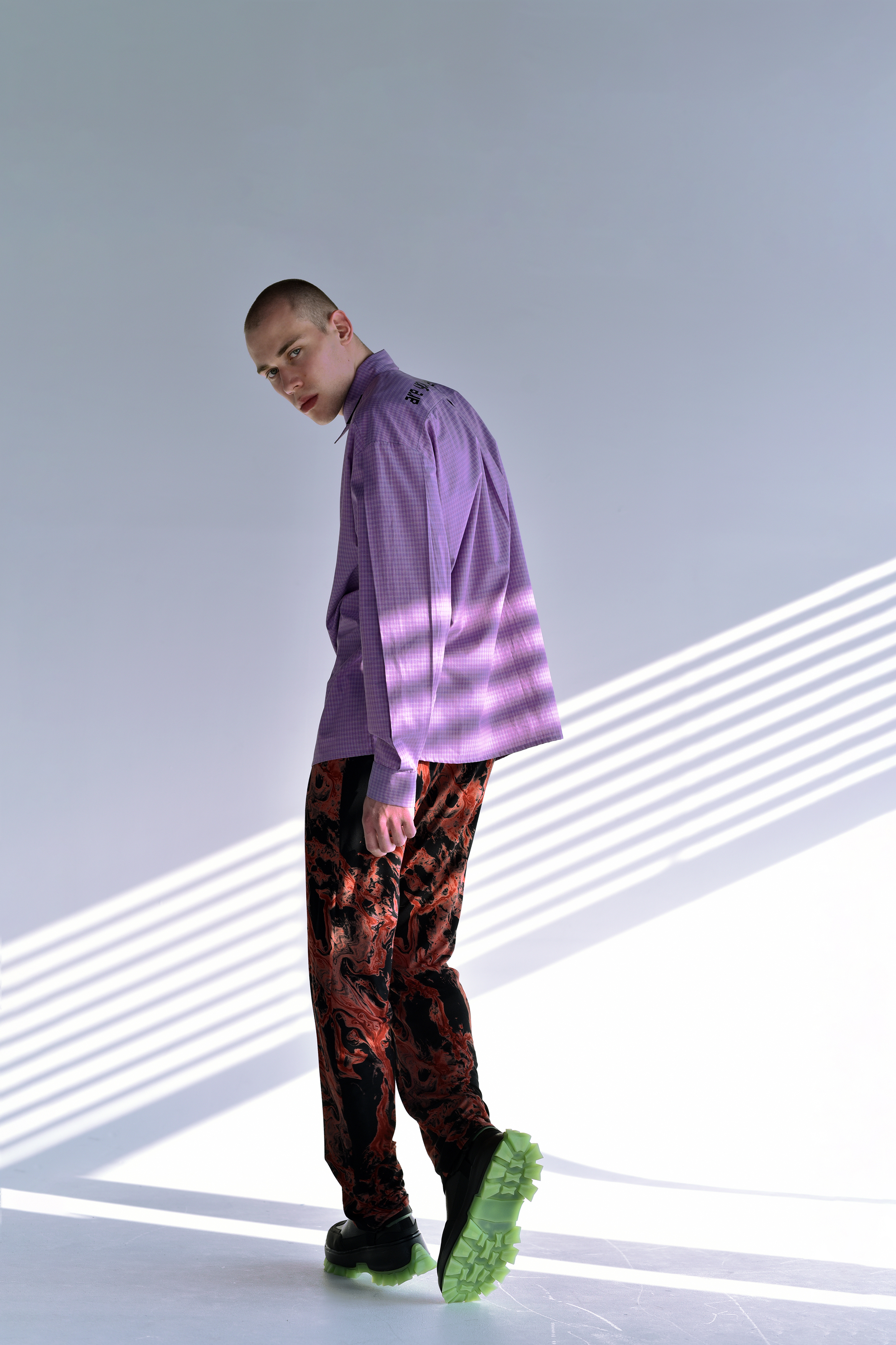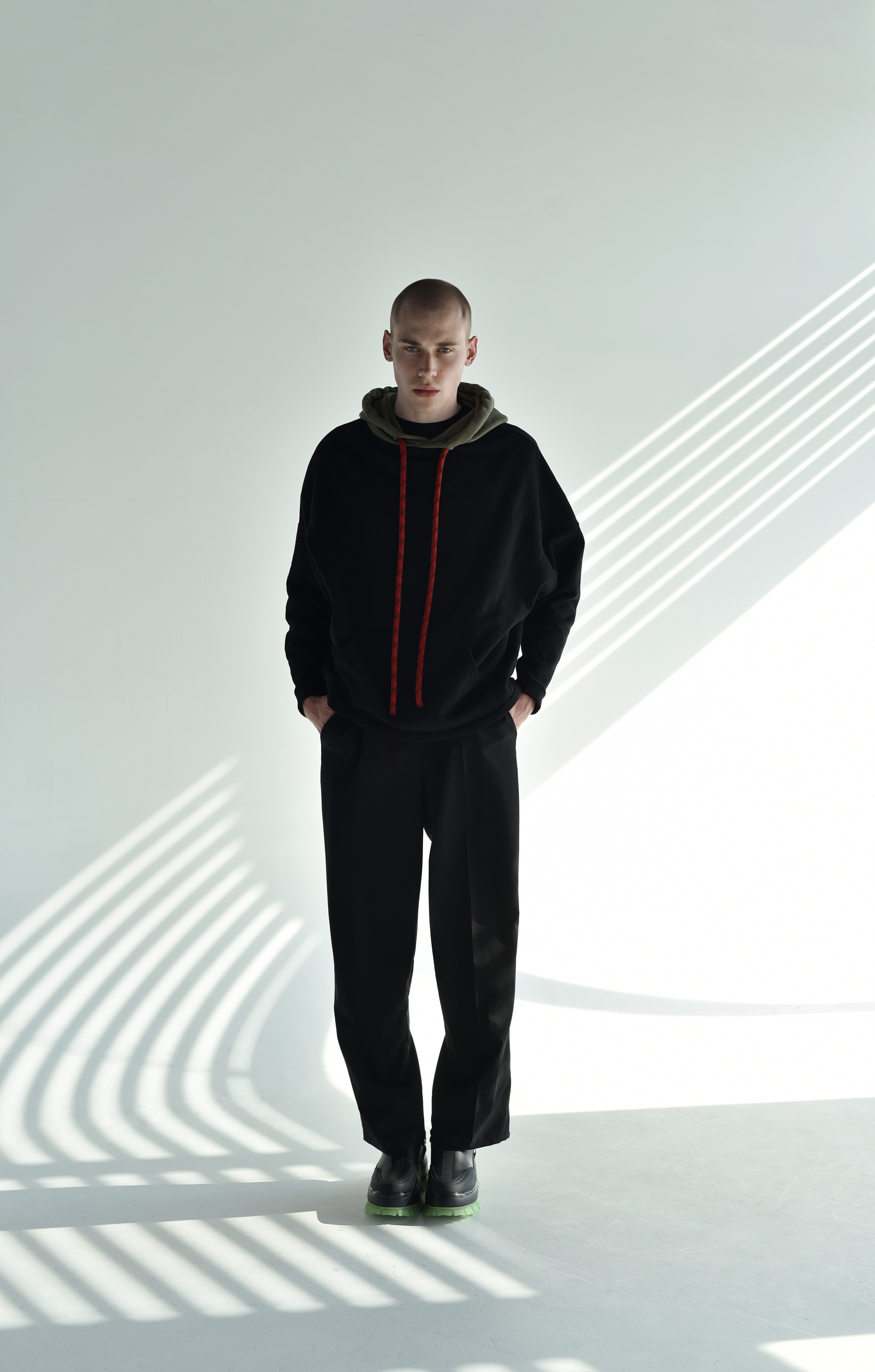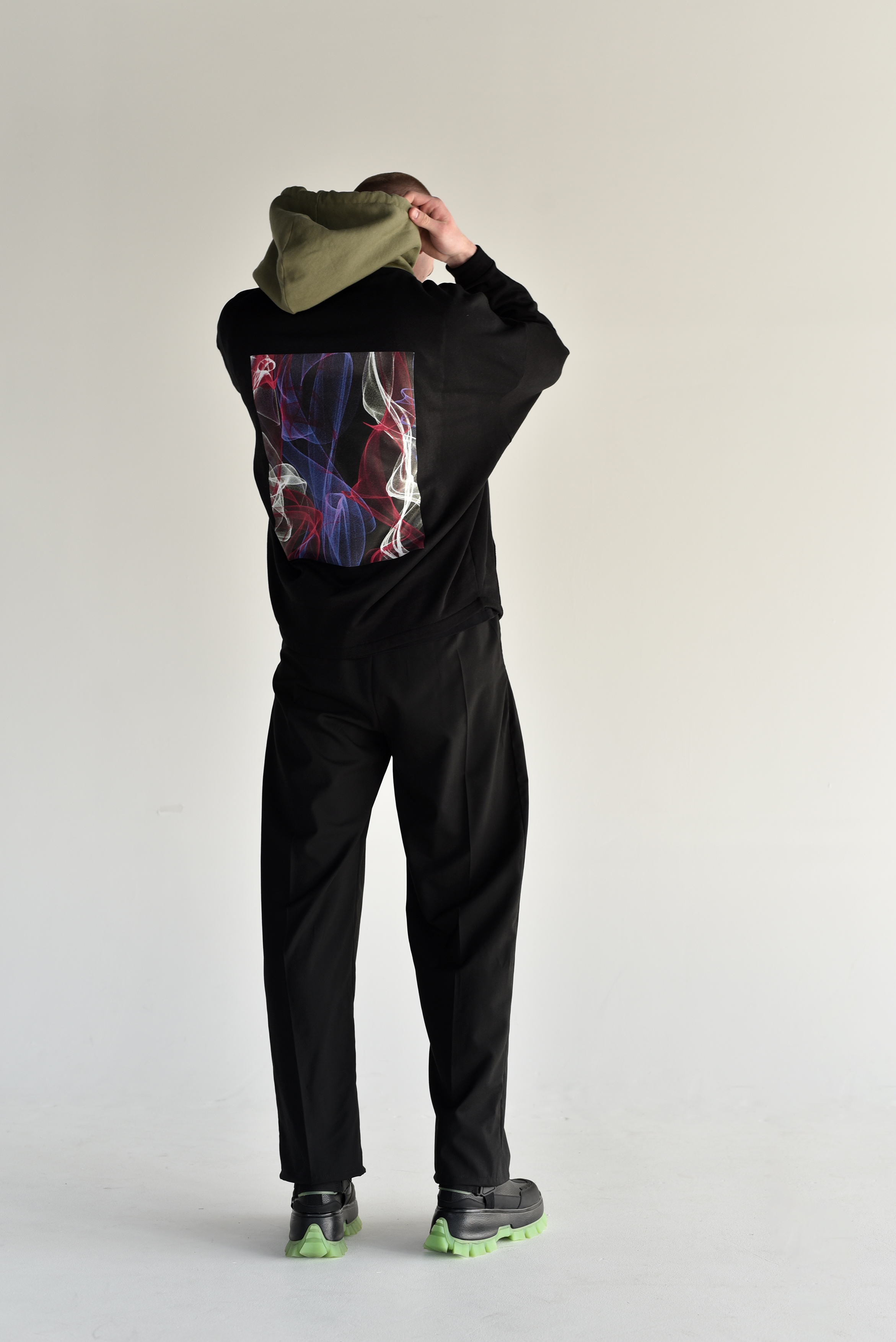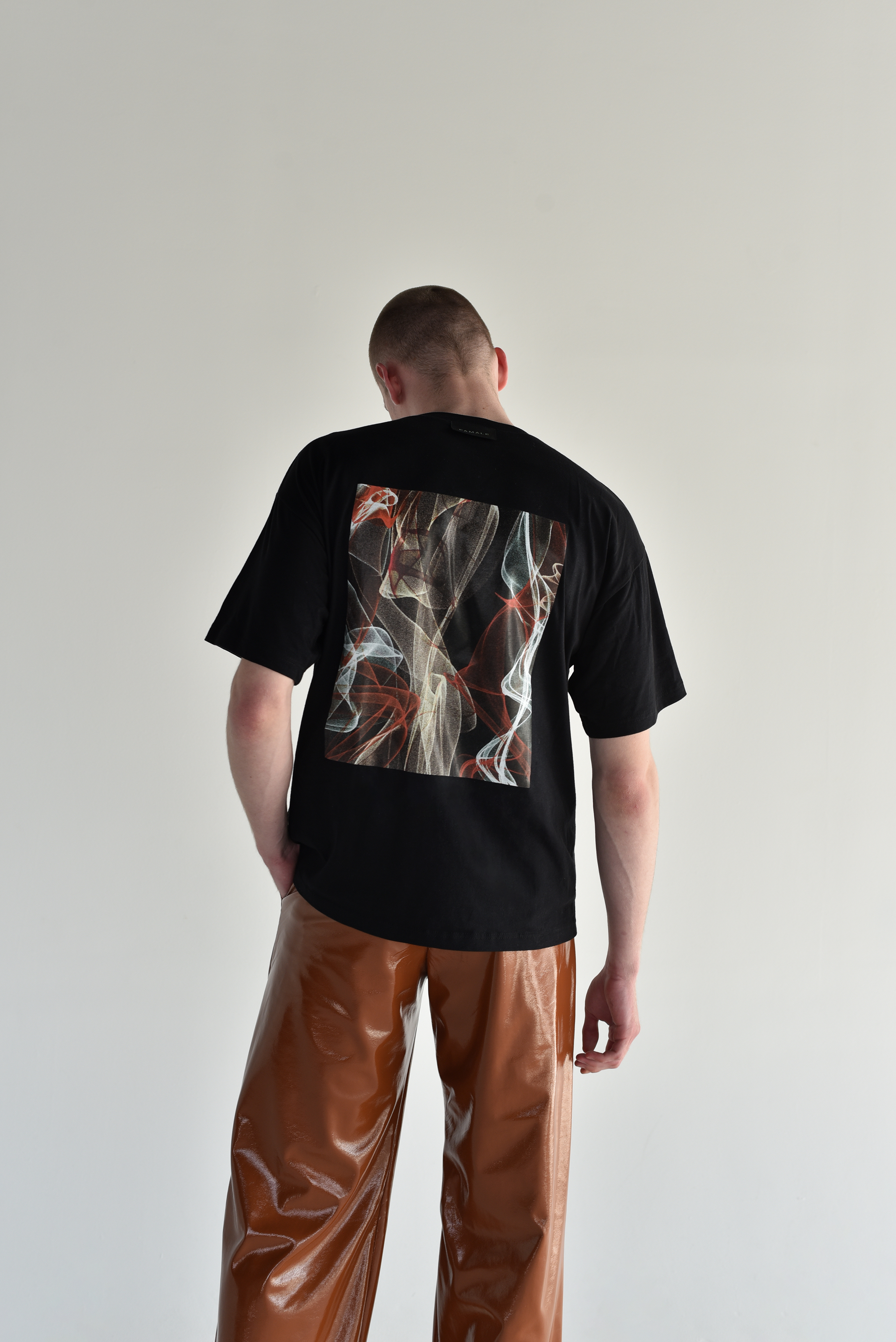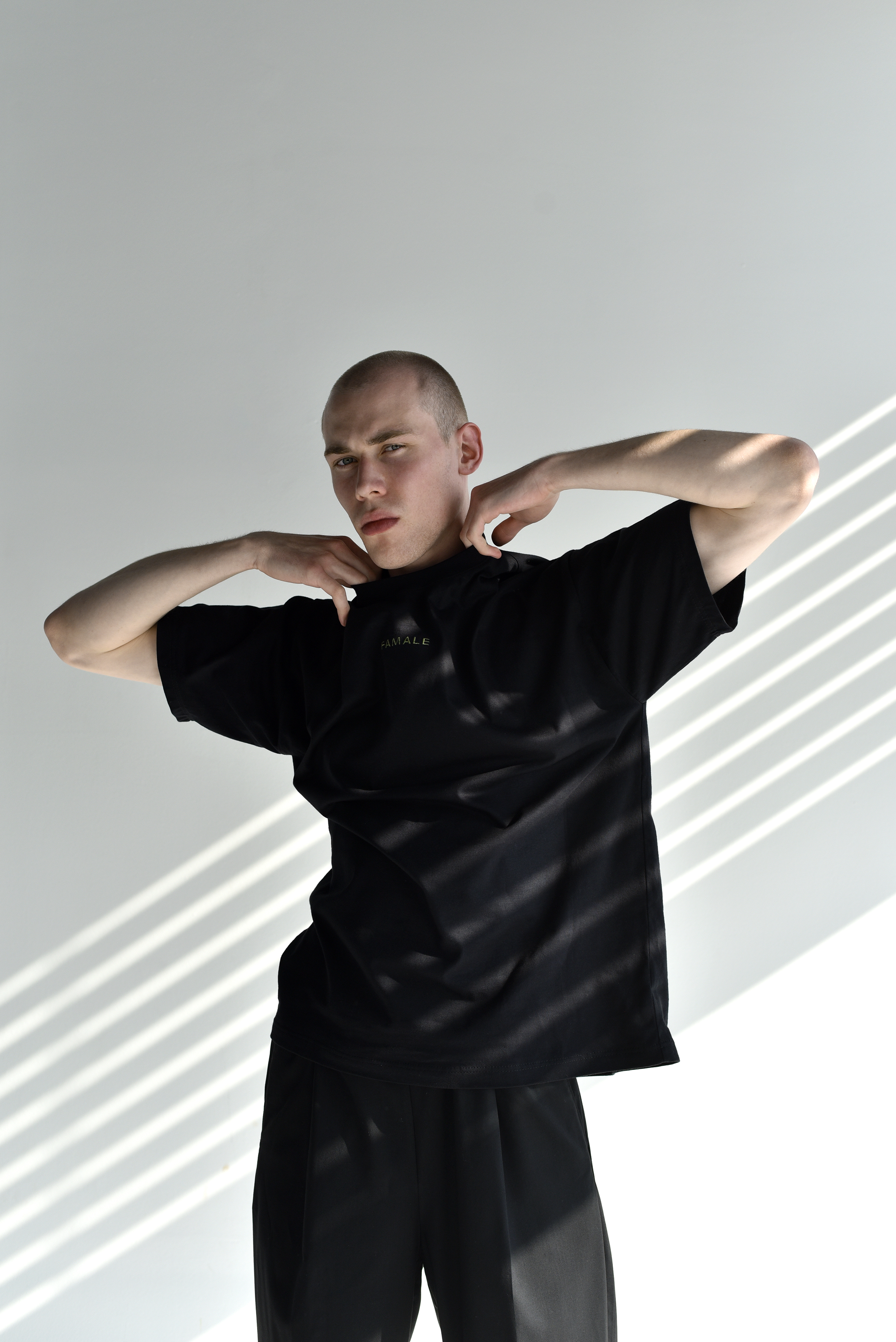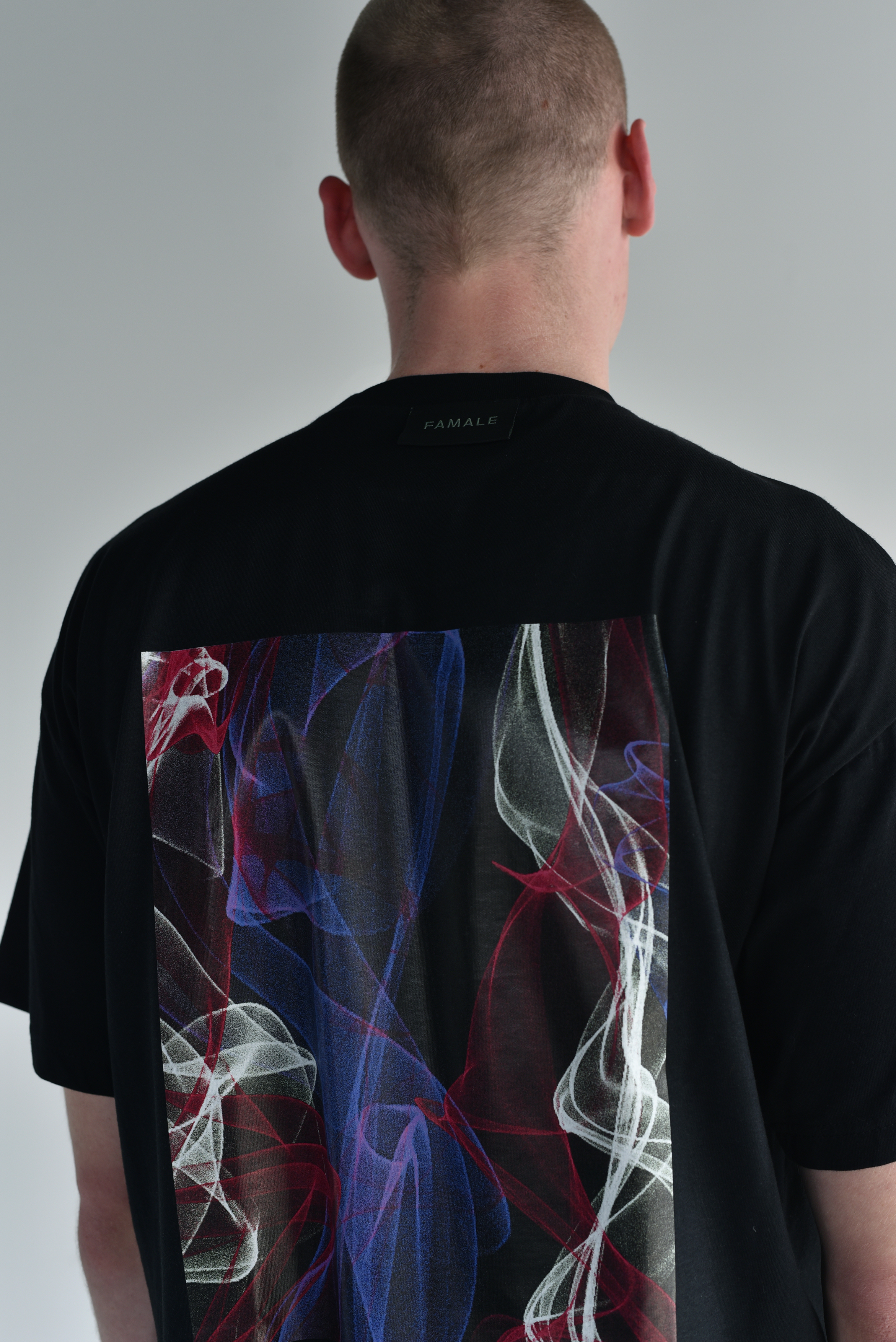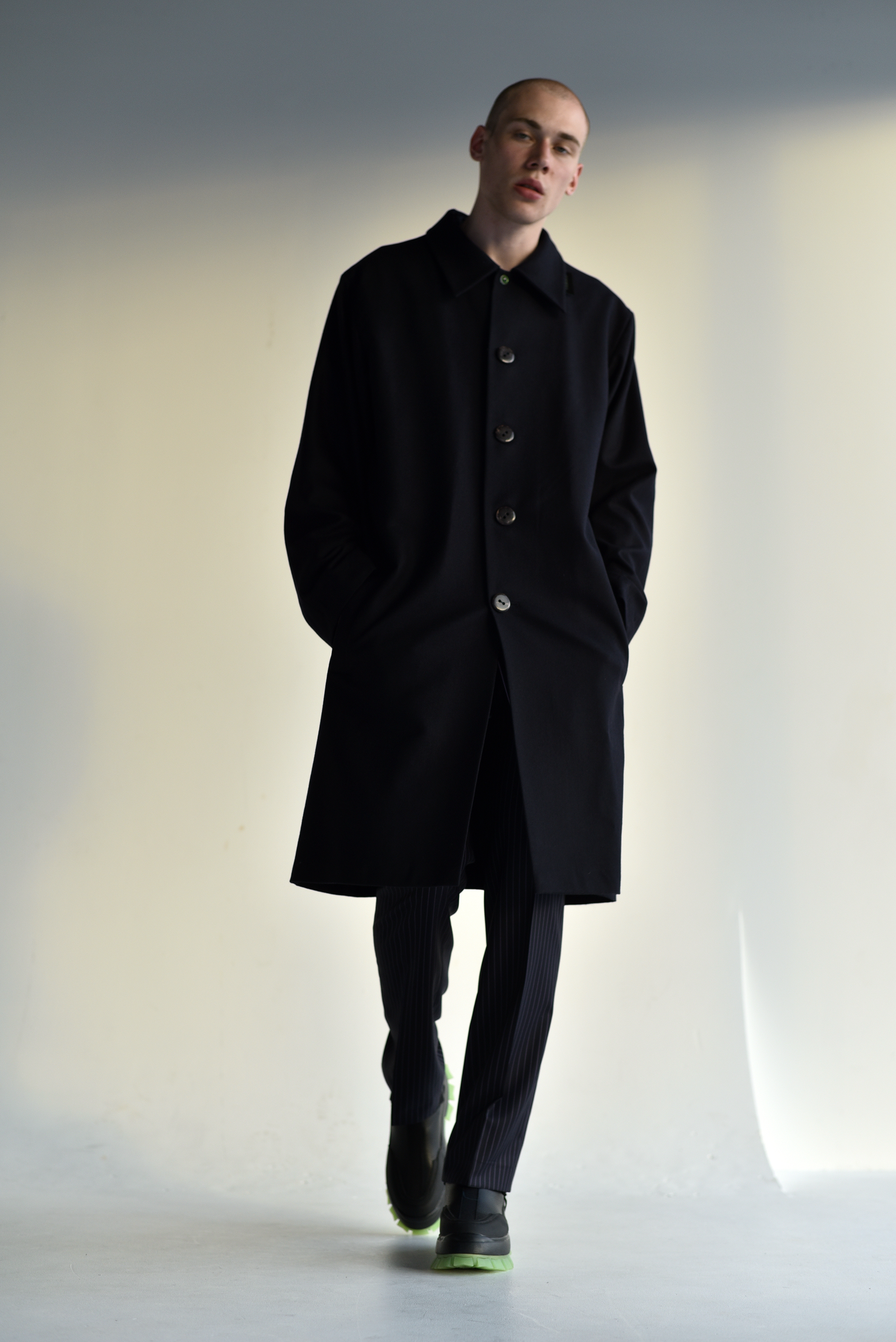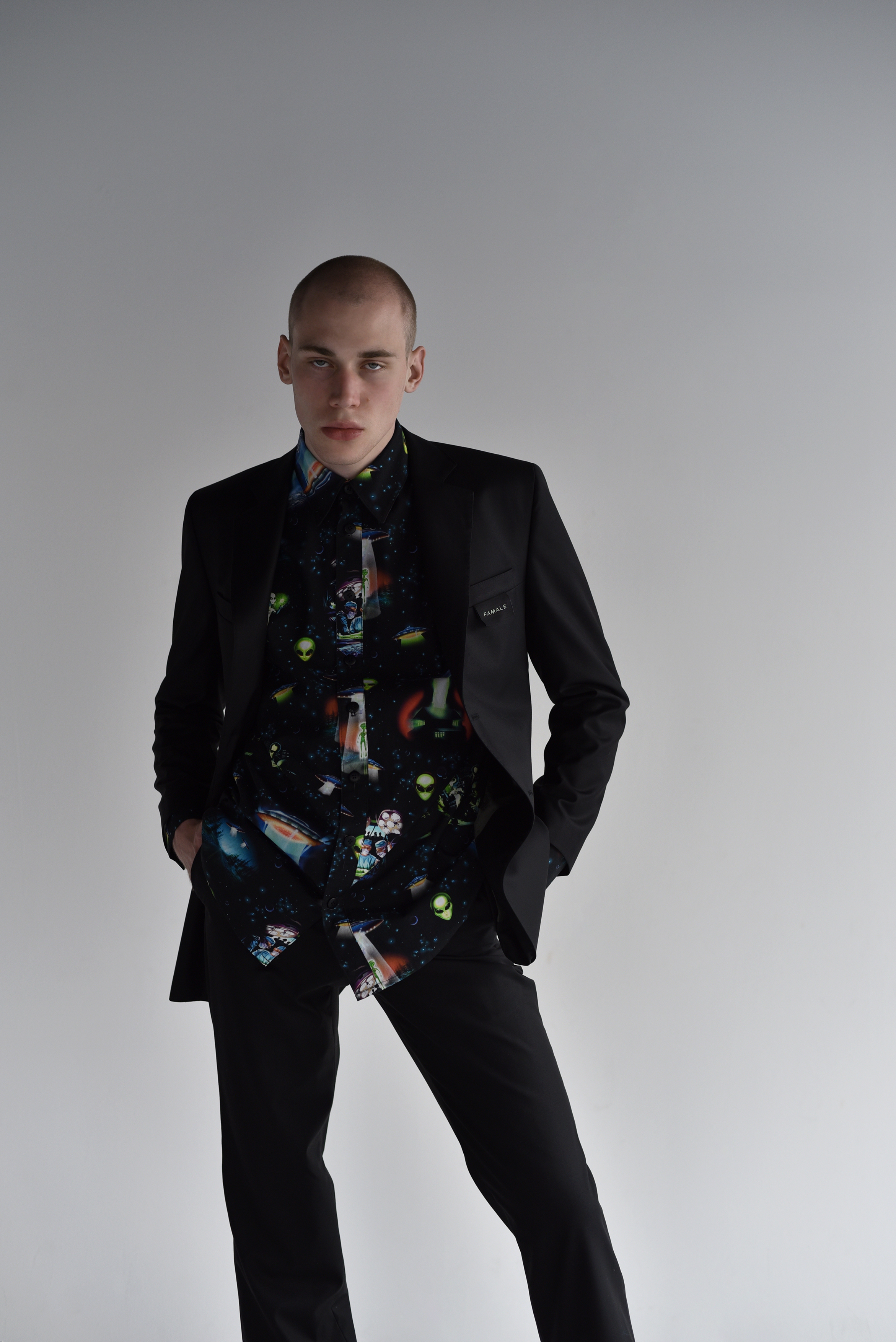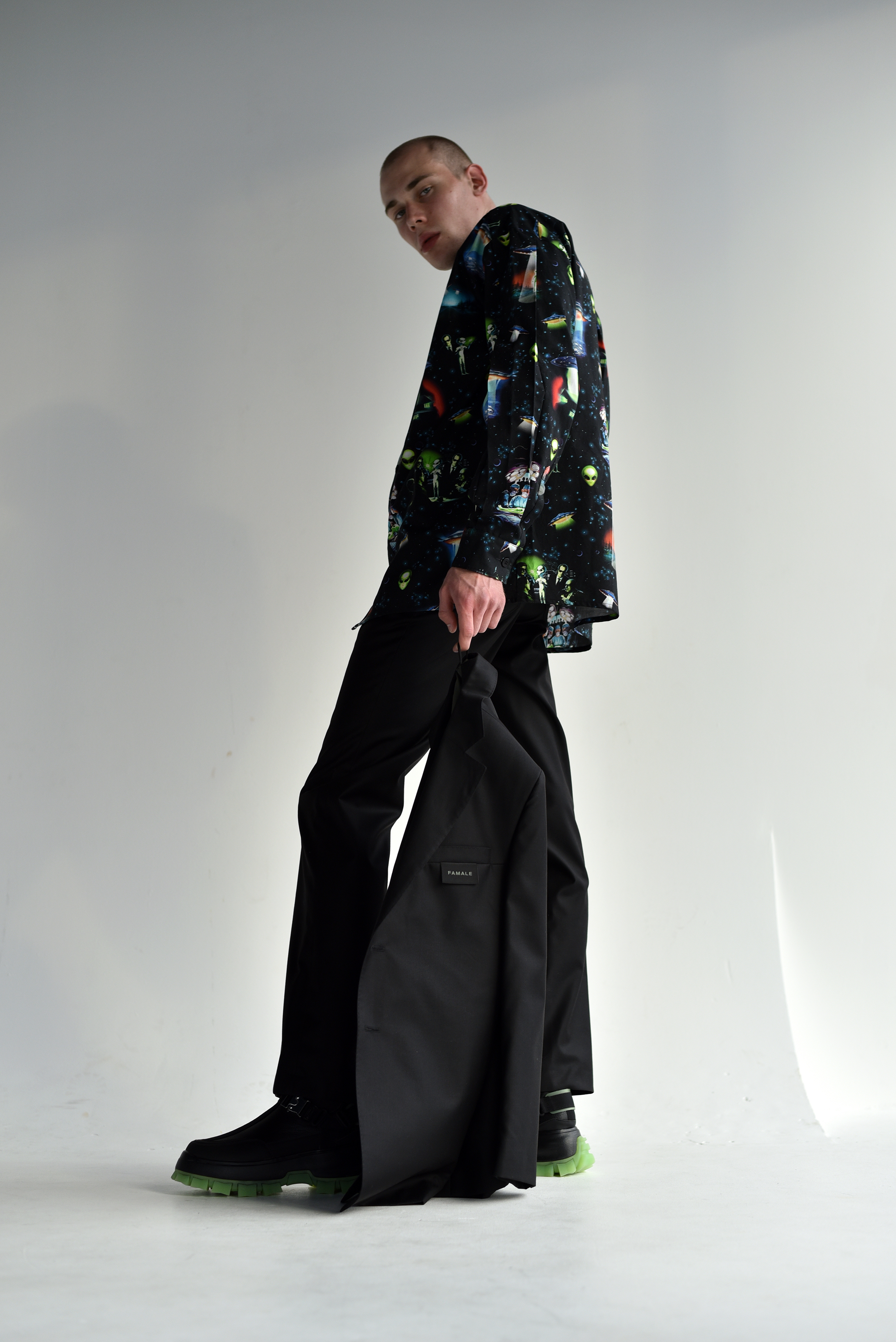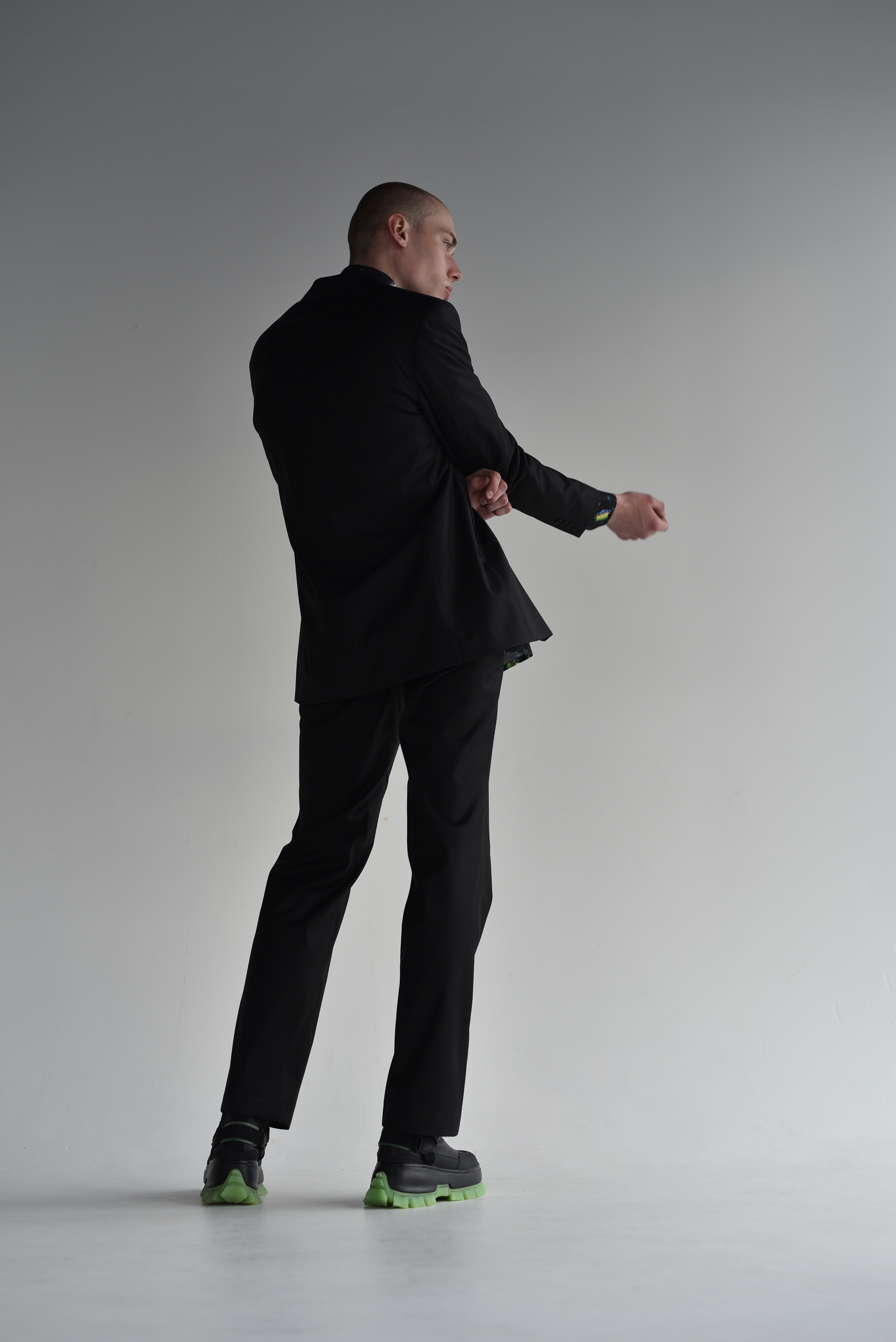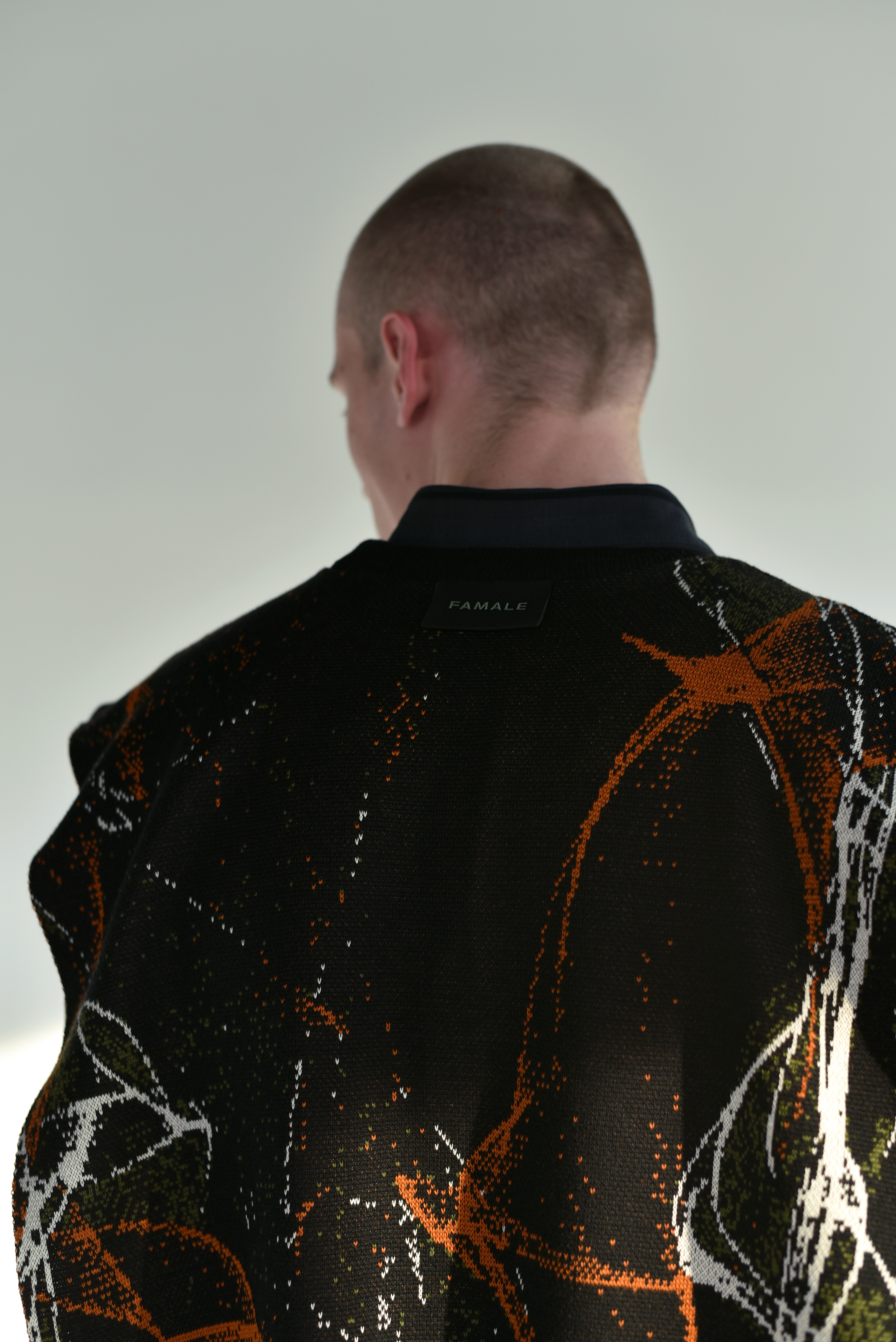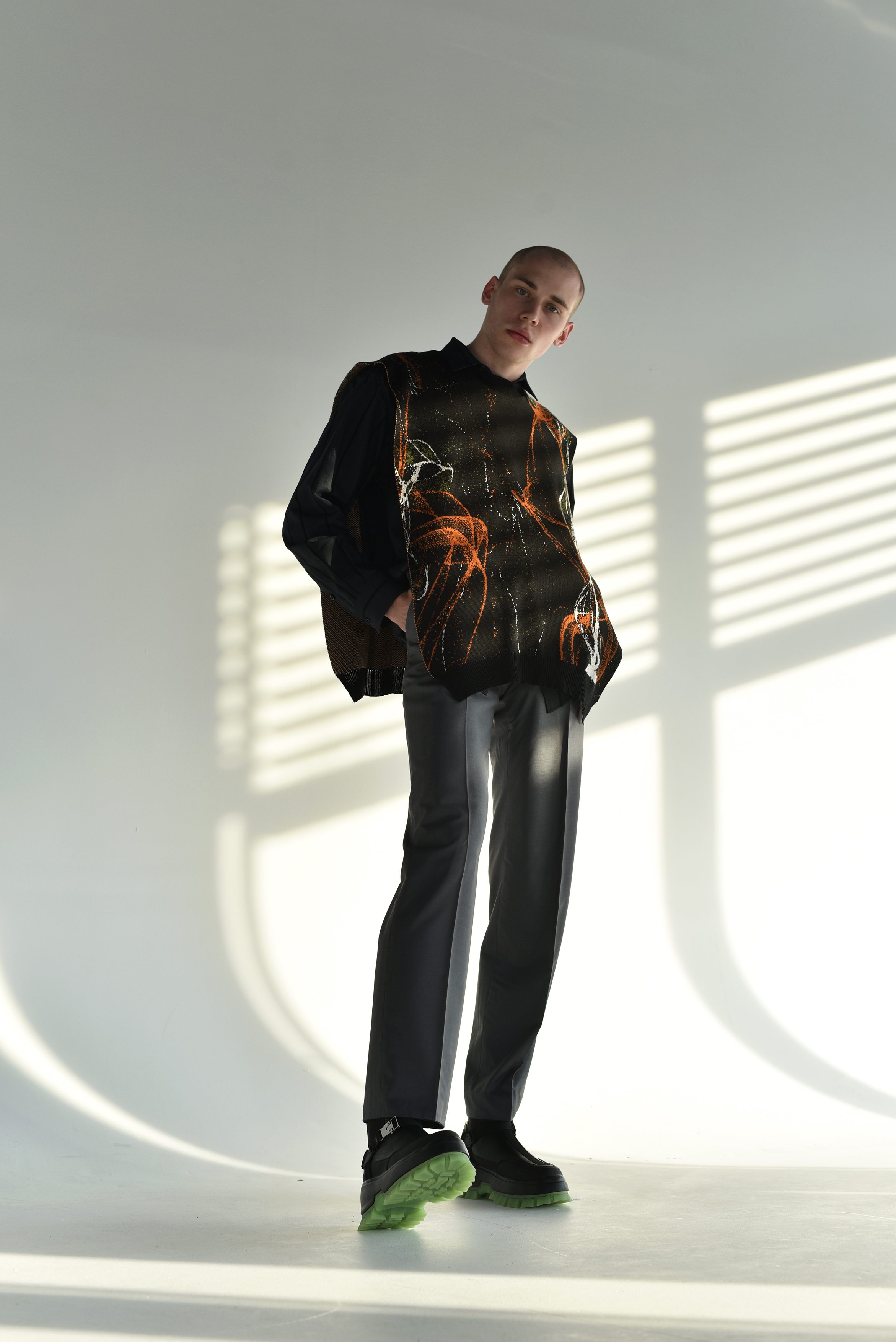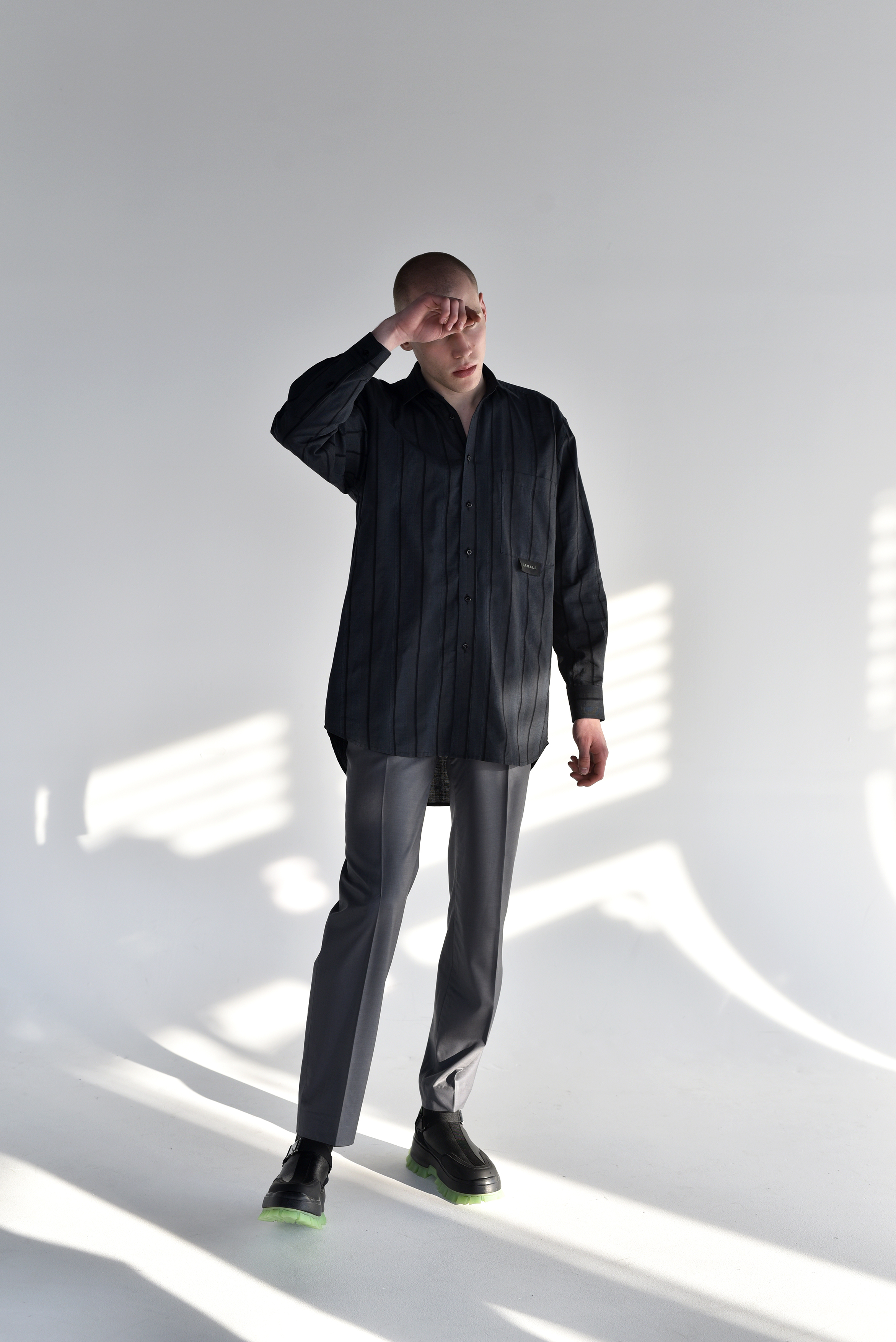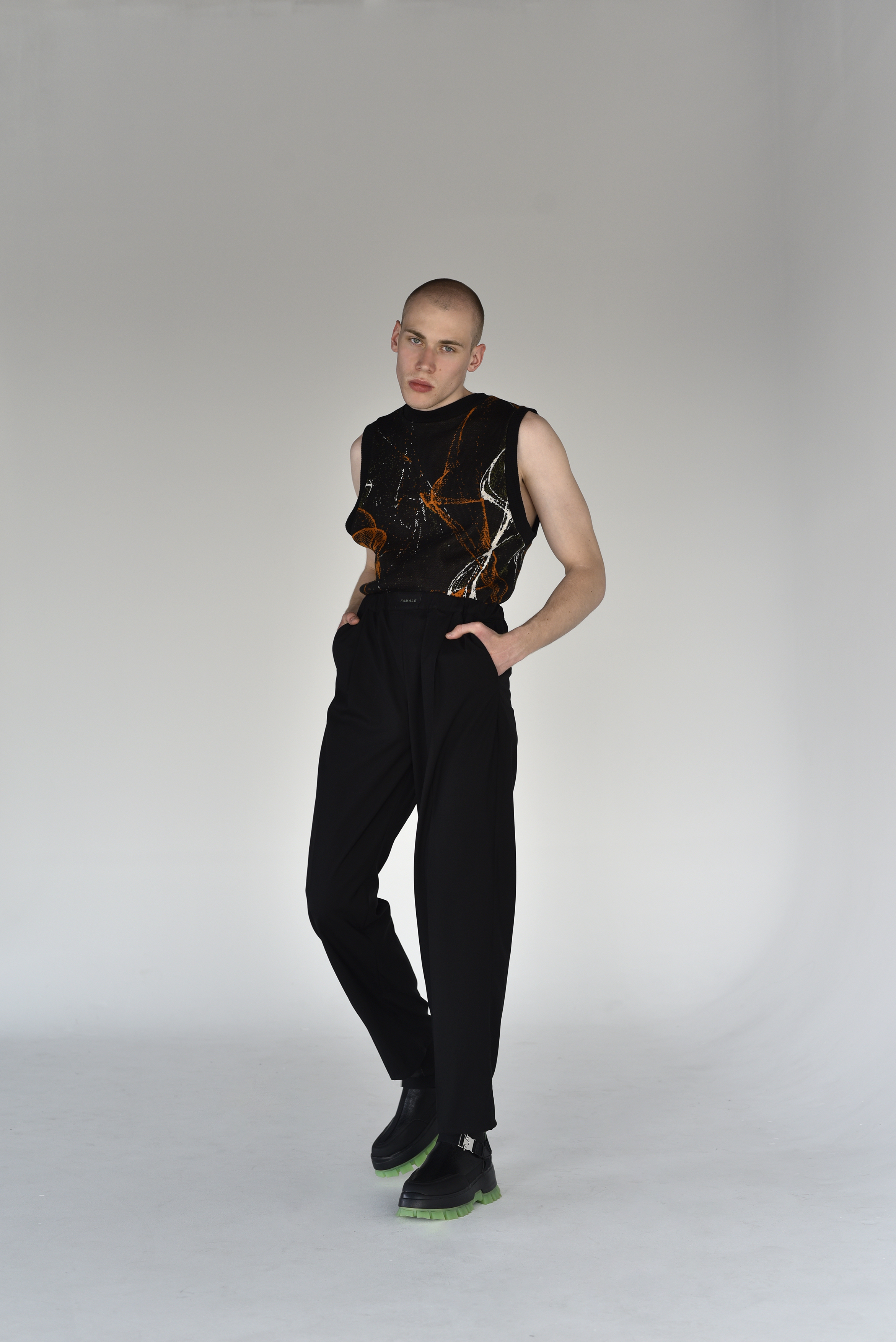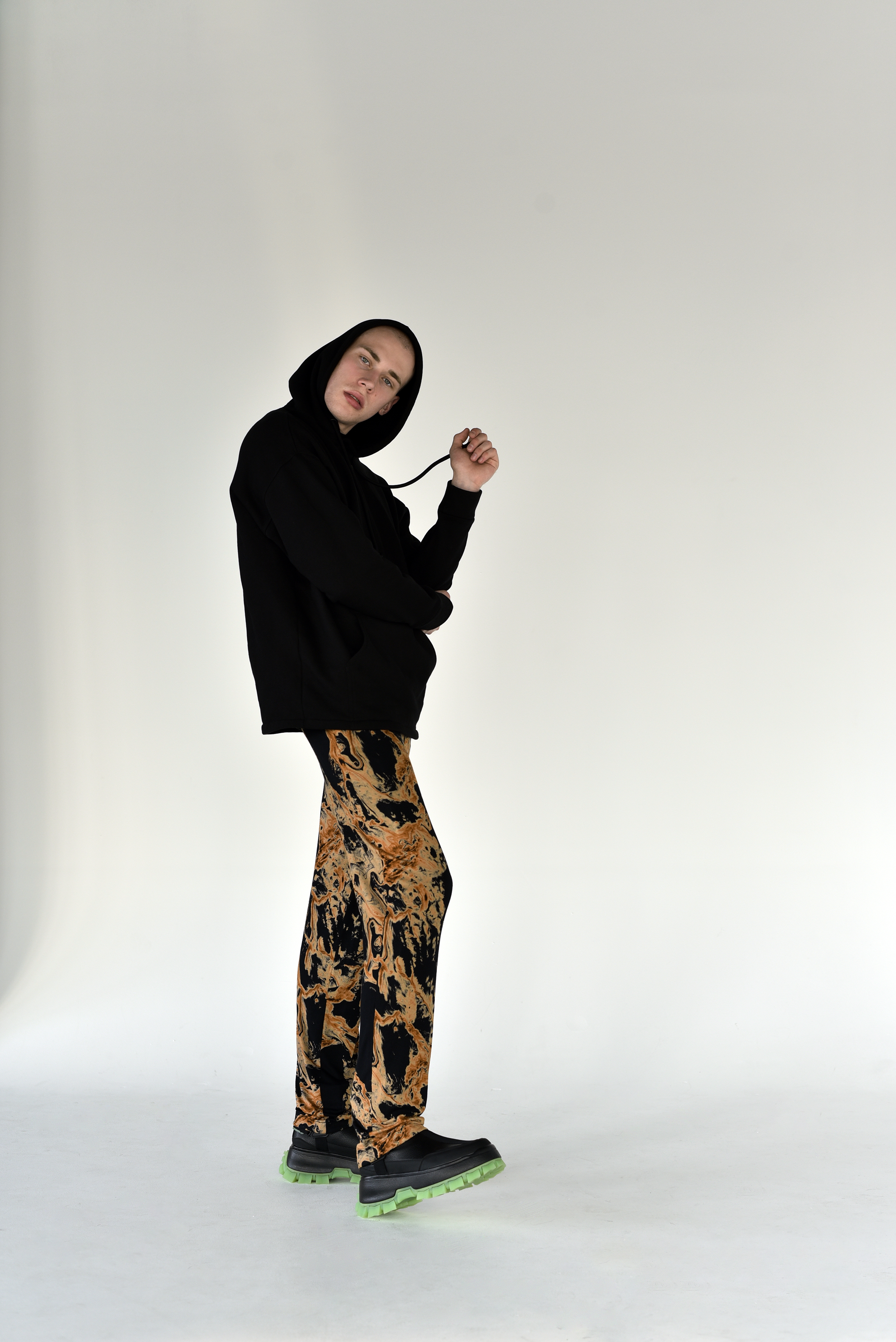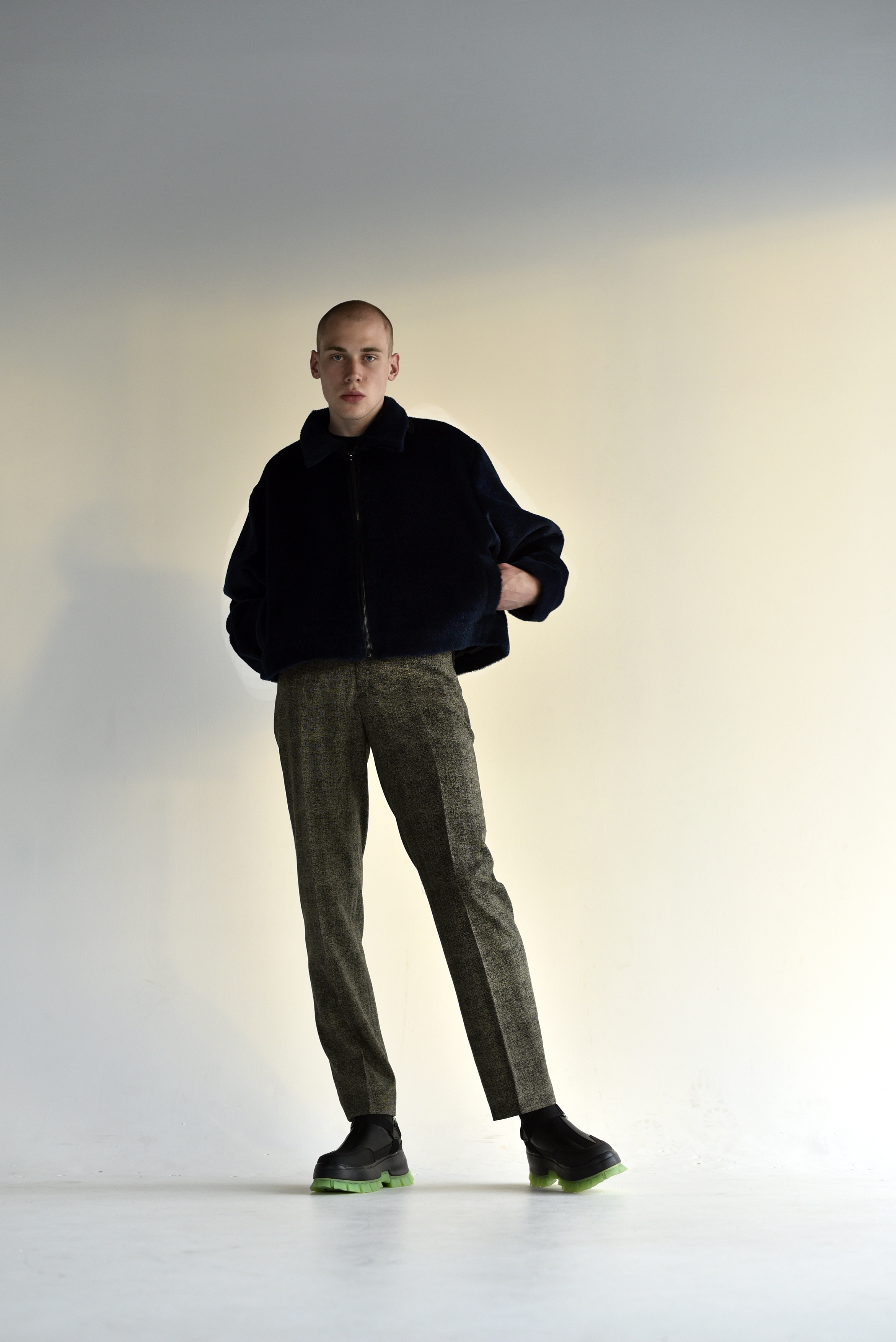 Shot by LUCIA PESKOVA